Serving More With Less : the Challenge of Sustainably Managing African Water Supply and Sanitation Assets of 21th Century
From assela Pathirana
Following is an announcement of the refresher seminar we conduct in Zamiba this year. It is open for the UNESCO-IHE Alumni outside Zambia. Fully paid scholarships available. Non-Alumni can also apply, but as paid participants. Apply at: http://www.unesco-ihe.org/Education/Alumni/Refresher-Seminars/Serving-More-With-Less The PDF version of the brochure here.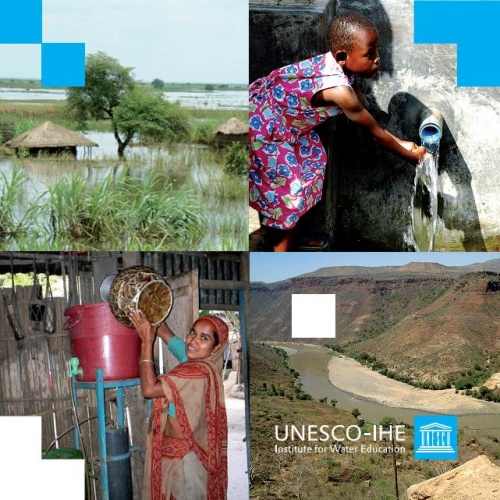 The challenge of sustainably managing African water supply and sanitation assets of the 21st Century
Water utilities in the third world in general, and specifically in sub-Saharan Africa, are often not equipped to formulate sound maintenance plans, backed by state-of-the-art knowledge and tools.
This lack of capacity renders the enormous investments on water infrastructure, mobilized by the MDGs, to be unsustainable. Asset management is an essential component in the maintenance and improvement of services in water utilities. It requires the identification of most critical components of networks, life-cycle cost analysis and minimizing negative impacts of (inevitable) failures. This approach vitally important for the urban centers of the South, as performance demands increasing with population at a phenomenal rate. Often, cities in the South have inherited aging infrastructure systems, incapable of providing minimal level of services.
Learning objectives
This seminar will provide an introduction to the principals and practice of asset management contributing to sound maintenance and investment planning decisions based on a rational basis. Participants will learn to:
explain asset management's critical role in the developing world, including sub-Saharan Africa in preserving investments and providing more people with less resources and less damage to the environment,
identify situations where asset management can immediately benefit the operation and management of utilities,
promote gradual improvements over 'demolish and build', and to appreciate the implications on gender and social equity issues,
identify sources for life-long learning in asset management techniques for urban water and sanitation systems.
Target group
This seminar is meant for mid-career engineers and managers from Sub Saharan Africa who are/ will be in-charge of maintenance or renewal planning of urban water systems, including water supply and sanitation systems. Asset management is especially relevant in managing under-funded systems like those found in peri-urban poor areas, thus professionals involved in such areas will be given priority.
Partners
University of Zambia, Lusaka Water and Sewerage Co. Ltd.