Tsukuba City
From assela Pathirana
Impressions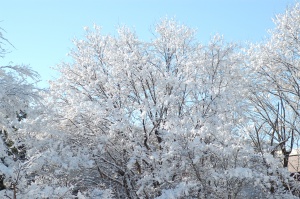 Tsukuba is a unique place, as least for me, who have been living in the suburbs of Tokyo for ten years before moving here. It is very ... well, non-Japanese. Roads are wide, not much road-side parking, at least along the two main roads, everything is far from everything else, most people travel to work by car, there ARE bicycle trails (wow!), during any time of the day a car can take you more than just two kilometers per hour, ... well in short, very non-Japanese.
The new train connecting Tsukuba to Tokyo, Tsukuba Express has started running last year (2005) and is working hard at making Tsukuba comply with the 'Japanese standard'. Real estate agents have already started advertising apartments 'one-minute from the station' and high-rise buildings have started coming up like mushrooms around the central area.
Information
Before we go any further, here are some sources of (English) information for the person who's going to live in Tsukuba.
Tsukuba Wiki [www.wikicities.com/wiki/c:tsukuba]: The motto here is "Know what the locals know..."
Taira mailing list [1]: Has evolved in to "Best source for used furniture" :-)